Steam
High pressure steam leaks have been responsible for severe personal injury. It is critically important to use only safety shields suitable for the temperature and pressure. Additionally, the design must have the ability to diffuse high pressure.
For steam applications we recommend the following materials;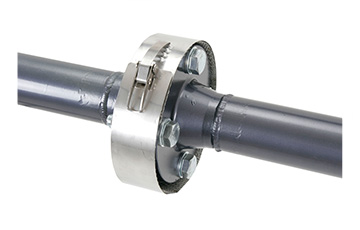 316 st/st
Our 316 STEEL shield uses only the highest quality materials. This simple design outlasts all other shield types/materials in our in-house pressure testing. Most important is the internal multi-layered steel mesh, which effectively diffuses pressure releases – thus preventing spray and mist formation.