Thermal Oil – Explosion hazard
Fuel oil, lubrication oil & thermal oil on power generation plant can represent considerable risk. If a pipe joint breaks and a liquid spray out comes into ontact with a hot surface it can easily ignite. Engine rooms with confined spaces are particularly susceptible.
For thermail oil applications we recommend the following materials;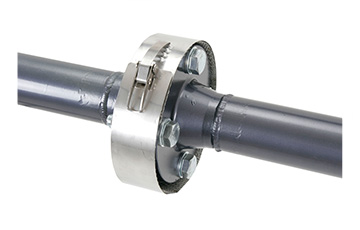 316 st/st
Our 316 STEEL shield uses only the highest quality materials. This simple design outlasts all other shield types/materials in our in-house pressure testing. Most important is the internal multi-layered steel mesh, which effectively diffuses pressure releases – thus preventing spray and mist formation.