Oil Mist – Explosion hazard
Fuel oil, lubrication oil, thermal oil & even diesel under pressure, can represent an explosion hazard if the leak forms a "Mist" or "Vapour cloud" that later ignites. Flange and Valve Guards can reduce this risk by controlling the spray out, condensing the vapour into a liquid and producing a safe drip. Many customers have used our Guards to reduce / re-classify ATEX hazardous area as a part of a DSEAR review.
Please contact us for more information on our unique high pressure "Secondary Grade" leak tests on "Fixed Part" Sealing Elements, in accordance with BS EN 60079-10-1:2015
For oil mist applications we recommend the following materials;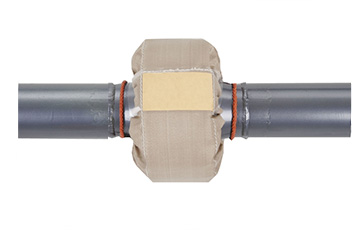 Teflon (PTFE)
The PTFE guard is manufactured from three layers of woven Teflon coated fibreglass fabric with a central Teflon scrim for strength. This material is inherently resistant to Ultra-Violet radiation. There is a litmus leak indicator patch contained within a clear Teflon window.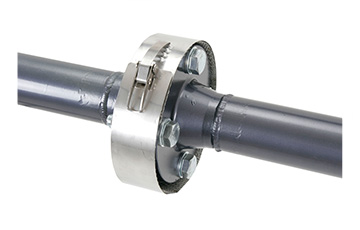 316 st/st
Our 316 STEEL shield uses only the highest quality materials. This simple design outlasts all other shield types/materials in our in-house pressure testing. Most important is the internal multi-layered steel mesh, which effectively diffuses pressure releases – thus preventing spray and mist formation.